LUNÁTICO ASTRONOMÍA, S.L. PERSONAL DATA PROCESSING
General Data Protection Regulation (GDPR) Privacy Policy
This website does not collect any personal data.
 

ENTITY RESPONSIBLE FOR THE WEBSITE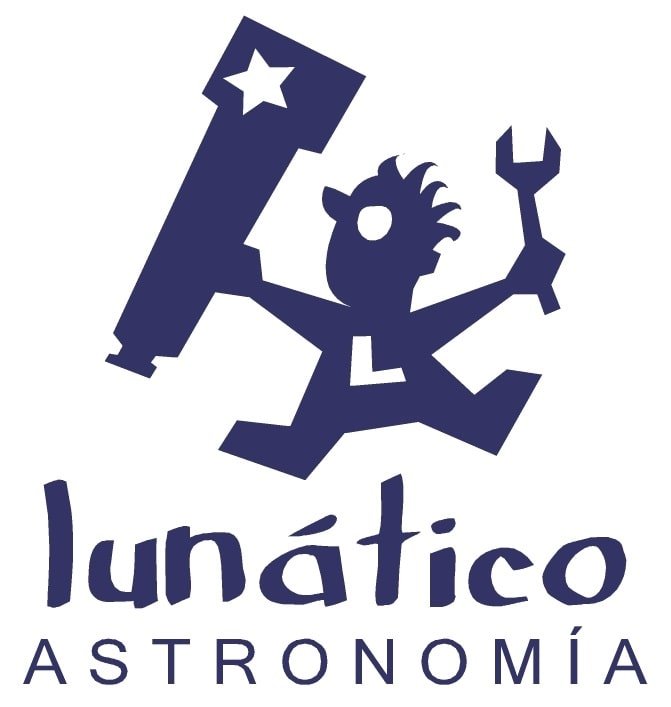 Lunático Astronomía, S.L.
Postal Address: c/ Peña Enebro, 8, 28250 Torrelodones, Madrid – Spain
Phone: +34 91 859 55 67
Email: lunatico@lunatico.es
VAT number ID: ESB84694454
Registered in the Commercial Registry of Madrid: Tomo 22.685, Libro 0, Folio 135, Sección 8, Hoja M-405790, Inscripción 1
---
EU Cookies Directive (ePrivacy)
Cookies are small pieces of data that are downloaded to your computer or mobile device when you visit a website or application. Cookies work to make your experience browsing our site as smooth as possible and they remember your preferences so you don't have to insert your details again and again.
DIFFERENT TYPES OF COOKIES?
This page uses these types of cookies:
The essentials: Some cookies are essential for you to be able to experience the full functionality of our site. For example, these cookies allow you to log-in to your Lunático Astronomía account and add products to your basket and checkout securely. Without these cookies, some parts of our site just won't work as they should.
The customizers: These cookies (also called functional cookies) allow our site to remember your preferences, helping you to customize your experience on our site.
The performance improvers: These cookies tell us about how you use the site and they help us to make it better.
The targeters: These cookies (also called advertising cookies) are used to deliver advertising content that is relevant to you and they can be used to track the effectiveness of our ad campaigns on third party websites. These cookies are placed on our site by our third-party service providers and they may remember your web browsing activity and may be used to understand your demographics, such as age and gender. Only anonymized information is captured and used and the purpose is to provide you with content that is relevant to you.
The way in which the user can disable cookies depends on the browser or browsers that they use. All browsers allow you to change the settings related to cookies. The steps to reach this configuration in the main browsers used today, although the steps described may vary depending on the version of the browser, are as follows:
This website uses third-party cookies, specifically, we use the services from Google Adsense and Analytics for our statistics and advertising. Some cookies are required for the correct working of the site, for example, the integrated search system. Our site also includes some other third party functionalities. For instance, you can easily share content in social networks such as Facebook, Twitter or Google+ using simple buttons.
If the user prevents the activation of cookies or deactivates it, if previously authorized, the operation of some features of the website may be affected. For any queries in relation to our policy on cookies and your choices, please contact us: info@lunatico.es.
---
Legal disclaimer
Company: Lunático Astronomía. S.L.
Address: Peña Enebro, 8 28250 Torrelodones
Contact:
Legal Data: Madrid Commercial Registry (Registro Mercantil de Madrid) – Tomo 22.685, Libro 0, Folio 135, Sección 8, Hoja M-405790, Inscripción 1
VAT ID: B84694454
Company purpose: Precision equipment and astronomy accesories
LUNÁTICO ASTRONOMÍA, S.L. can not assume any responsibility derived from the incorrect, inappropriate or illicit use of the information appearing in the Internet pages of LUNÁTICO ASTRONOMÍA, S.L. With the limits established in the law, LUNÁTICO ASTRONOMÍA, S.L. SL does not assume any liability arising from the lack of veracity, integrity, updating, and accuracy of the data or information contained in its Internet pages.
The Internet pages of LUNÁTICO ASTRONOMÍA, S.L. may contain links (links) to other pages of third parties. Therefore, it can not assume responsibility for the content that may appear on the pages of third parties. The texts, images, sounds, animations, software, and the rest of the contents included in this website are the exclusive property of LUNÁTICO ASTRONOMÍA, S.L. SL or its licensor.
Any act of transmission, distribution, assignment, reproduction, storage, or total or partial public communication must have the express consent of LUNÁTICO ASTRONOMÍA, S.L.