SELETEK - ARMADILLO - PLATYPUS
The Lunatico's original astronomical controllers for focusers, rotators, filter wheels, mirror fans and other low power devices.
Things you can do with your ARMADILLO or PLATYPUS:
→ main telescope and guider scope focuser control
→ focuser plus mirror fan control
→ rotator and focuser control
→ power on / off remotely a laser pointer, mirror fans, plus focuser control
→

… devote any of the 2 ports for any purpose – make that 3 for the Platypus (focuser + fans + rotator…
Seletek ARMADILLO , the controller for focusers, rotators, FW, mirror fans ...
Automated focuser

Instrument rotator

Automated cooling fan control

Independent control of any controller pin, manual or automated (depending on temperature delta), useful not only for fan control but also for dew heater bands or other devices.

Filter wheel control (stepper based, not USB filter wheels!)

Any two (three in the case of the Platypus) functions at the same time

A bombproof usb connection,

Accurate temperature sensor

Extra internal isolation for more security.
Seletek PLATYPUS , designed for remote control.
All the features of the Seletek Armadillo PLUS network connection (ethernet) and a third peripheral port.
It is the best controller to automate your observatory, managing up to 3 devices: focusers, camera rotators, filter wheels, up to 3 at the same time.
The Platypus can be accessed by local network and USB, with concurrent connections: one computer via network and other via local USB, a few of them via network…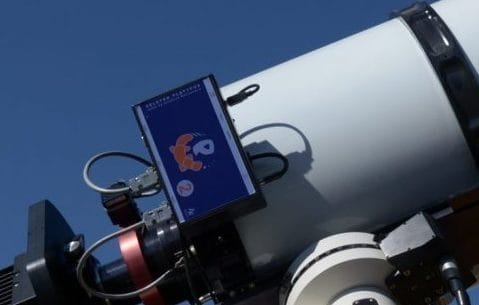 Controllers technical specifications
Seletek Armadillo
CPU: Atmel AT91SAM7X256
Inputs: 4 analog-digital inputs
Outputs: 8 power digital outputs (up to 1A/port), 4 in each port – Optional 2A/port upgrade 
ADC:  10 bit (0-1024)
Temperature sensor: Internal and optional external
PC connection: USB only USB and Ethernet (internet)
Size:  144 * 90 * 36 mm (incl. DB9 connectors)
OSs supported:  Any current Windows version (XP, Vista, 7, 8, 10 (32 or 64 bits)
Power supply:
– 12 to 24 V dc (depending on the motor used), typically 12 V dc
– Standard 5.2 jack power connector 
Seletek Platypus 
CPU: Atmel AT91SAM7X256 
Inputs: 6 analog-digital inputs + 5 digital inputs
Outputs: 12 power digital outputs (up to 1A/port), 4 in each port – Optional 2A/port upgrade 
ADC: 10 bit (0-1024)
Temperature sensor:  Internal and optional external 
PC connection: USB and Ethernet (internet)
Size: 185 * 124 * 60 mm (incl. DB9 connectors) 
OSs supported:  Any current Windows version (XP, Vista, 7, 8, 10 (32 or 64 bits)
Power supply:  
– 12 to 24 V dc (depending on the motor used), typically 12 V dc
– Standard 5.2 jack power connector